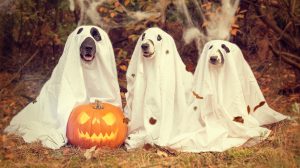 The Bay Head Halloween Parade & Costume Contest
Event Date: Saturday, October 31st, 2020
Rain Date: Sunday, November 1st, 2020
Where: Registration & Start of the Parade/ Costume Contest on the Corner of Mount St & Lake Avenue. The event will take place Saturday, October 31st, rain date will be Sunday November 1st. It's important to pre-register so you will be emailed about rain date changes.
Time: Day of Registration & Pre-Registered Check-In begins at 11:15 am & Ends Promptly at 11:45.
Parade Details: Parade Begins at Noon sharp at the Corner of Mount St & Lake Avenue. It travels North on Lake Avenue and turns Left on Bridge Avenue (passing the shops), the Parade then takes a left into the community parking lot and finishes at the end of the parking lot/ in Centennial Park.
Costume Contest Details:
Participants will be called up by age group at Centennial Park to show their Costumes to the Judges. Once all of the participants have been seen from all of the age groups the trophies will be awarded.
Stay tuned for link to register.
[fbcomments width="100%" count="off" num="3" countmsg="wonderful comments!"]