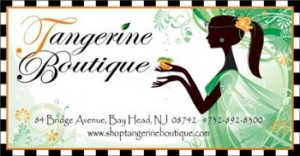 Opening its doors in 2003, this colorful boutique is a one stop-shopping destination for your entire outfit! You will find a beautiful selection of classic, stylish apparel for your day to evening needs.  Complete your outfit with a pick (or two) from our shoe selection, day or evening bag, fun jewelry, hair accessory and scarf.  Get charmed with Trollbeads and create your own piece of jewelry with an extraordinary universe of colors.  And after a great shopping experience with us, take advantage of the beautiful shoreline only 3 blocks away, but don't forget to pick up a cover up, flip flops & beach bag from us before you go!
Earn Rewards for your purchases and pick up a "Monthly Discount Card" for savings every month!
Sign up for our newsletter for exclusive specials and coupons and follow us on Facebook and Pinterest!
Image Gallery