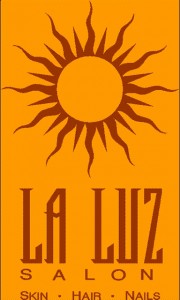 La Luz Salon & Day Spa is located on the main street of a quaint sea shore community in Bay Head, New Jersey. We carry AVEDA-MOROCCANOIL-AMERICAN CREW, hair accessories, jewelry and designer handbags.
We have been in business for 21 years. We are committed to providing not only excellent service but a serene, relaxing and most of all friendly atmosphere.
Why go to Manhattan, when you can go to your own back yard!! THE SECRETS OUT!!!
HOURS OF OPERATION-WINTER
SUN CLOSED
MON CLOSED
TUE 9-5
WED 9-5
THUR 10-7
FRI 9-5
SAT 9-5
*FOLLOW US ON FACEBOOK FOR OUR SPECIALS
TO ACHEIVE THE BEST SERVICE POSSIBLE AND MAKE THE MOST OF YOUR TIME WITH US…
Being on time for your appointment is greatly appreciated so that you may receive your full service.
On any facial and massage services, please arrive 15 minutes prior to your appointment.
A credit card is requested for salon services that are over an hour.
We require 24 hours notice prior to your appointmant for any cancellations. Otherwise, you will be charged for your service time.
Gratuities are not included and cannot be added onto a credit card payment.
We accept visa, mastercard, and personal checks.
Gift certificates are available for purchase.
We request all cell phone ringers to be turned off and/or silenced in order to insure everyone has a pleasant experience.
Here at La Luz, we are dedicated to you, our client, if there is anyway we can exceed your expectations, please let us know how.
Image Gallery