Please Note: Beginning the end of March 2020 our new location will be 106 Bridge Ave (unit 2)
Call 732-899-0920 for details.
Relax into a state of well-being…
Therapeutic Touch has been a leader in wellness and holistic health since 1989. Nestled in the heart of Bay Head, we've created a peaceful personal sanctuary designed to awaken your senses and rejuvenate your spirits. We specialize in creating a total mind/body transformational experience. Whether you are feeling the effects of stress, healing from an injury or illness, looking to maximize your athletic performance or just want a pampering spa experience, we are here to support you in achieving vibrant health and living your best life.
At Therapeutic Touch, we draw upon the natural healing arts and ancient hands-on practices to restore balance and create whole-person well-being. We invite you to take time for total renewal. Choose from:
*Rejuvenating Massages
*Pampering Facials
*Blissful Spa Treatments
*Energy & Mindset Makeovers
*Life + Wellness Coaching
*Classes/coaching: Mindful Living, Positive Psychology, Habit Change, Resilience & Happiness
*Beach Yoga & Fit Club
Peace & Tranquility await…come discover yourself!
Many of our clients tell us that discovering Therapeutic Touch is like finding an island of calm in a sea of turbulence! It's no wonder that we now think of ourselves as a lighthouse!
Visit our full menu of spa services  HERE
We're open 7 days. Call today 732-899-0920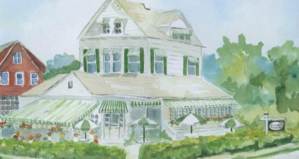 Phone: (732) 899-0920
End of March 2020 our new address will be: 106 Bridge Ave (unit 2) Bay Head, NJ 08742
Image Gallery